After the official launch of the new look Country Range brand at the June event and conference, the CRG marketing team embarked upon their marketing roadshow!
The aim of the roadshow was simple, to personally deliver the new brand strategy to members sales and marketing teams unveiling the brand strategy, tiered product ranges – Country Range Signature and Catering Essentials and of course demoing the latest own brand products with Country Range development Chef Paul Dickson.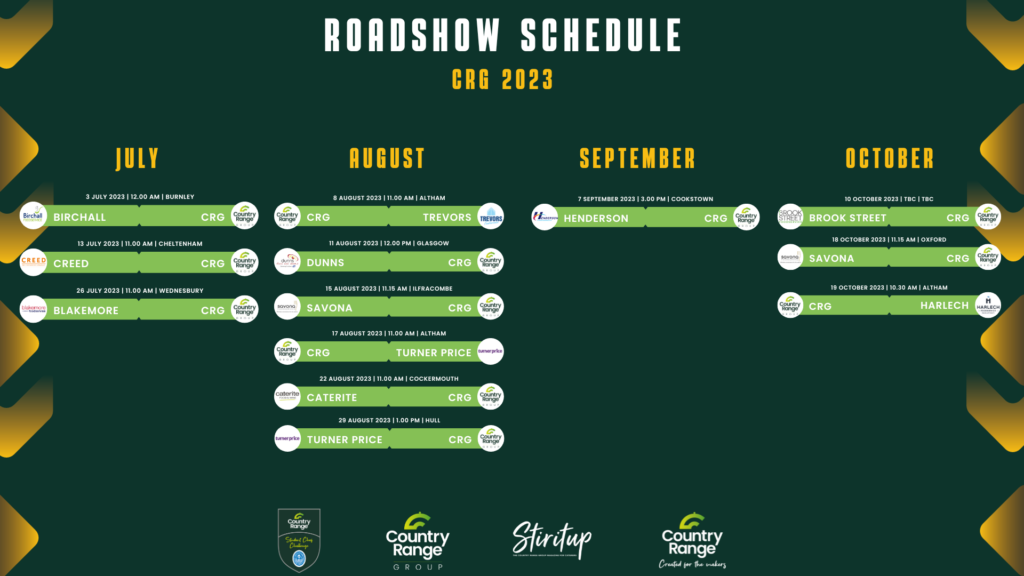 Thank You To The Country Range Member Wholesalers
Thank you to all our members who attended the Country Range Roadshows over the course of the last few months, the marketing team had a brilliant time getting a greater understanding of how our members operate, meeting so many enthusiastic and talented people across the membership, sharing ideas for 2024 and of course demoing some new Country Range products!
Roadshow Photos
Over the course of the roadshow the marketing team of Emma Holden, Rachel Porter, Graham Caldwell and Bella McGregor visited all 11 member wholesalers, delivering 13 presentations traveling a total of 3078 miles! Below are just some of the snap shots taken during the Roadshow!