With 2023 signifying the 10th anniversary of the Country Range Group's first 'An Evening With' annual celebration, December's much-anticipated event is set to surpass all others after the world-famous Abbey Road Studios were announced as this year's extraordinary venue.
Taking place on the 14th December, the exclusive event will see the Country Range Group's 11 proudly independent members and a whole host of suppliers come together to network and celebrate the last 12 months. The guests will enjoy a champagne reception, a bespoke 3-course dinner created by the Clink Charity and some will also be invited to be part of a special track being recorded especially for the celebrations. Watch out Adele and Ed!
Guaranteed to be an all singing and dancing affair, the night will also incorporate the Group's annual supplier and member awards with nominees battling it out for the accolades including Best Own Brand Supporter, Group Member of the Year, Sustainable Member of the Year and Branded Supplier of the Year.
An evening not to be missed!
The Country Range Group's Chief Executive Martin Ward said: "After St Paul's last year for our 30th anniversary celebrations, this year's event was always going to take some beating so I'm thrilled to announce the world-famous Abbey Road Studios as our venue for our extra special tenth anniversary 'An Evening With'. For the last decade it's been the most anticipated date in the Group's calendar for us to come together and celebrate the power of passionate independent wholesalers working in harmony for the benefit of all."
With limited space available and a truly once-in-a-lifetime chance to eat, drink and party in a global music mecca on offer, the exclusive event is not to be missed. If you have any queries regarding this event please contact crgmarketing@countryrange.co.uk.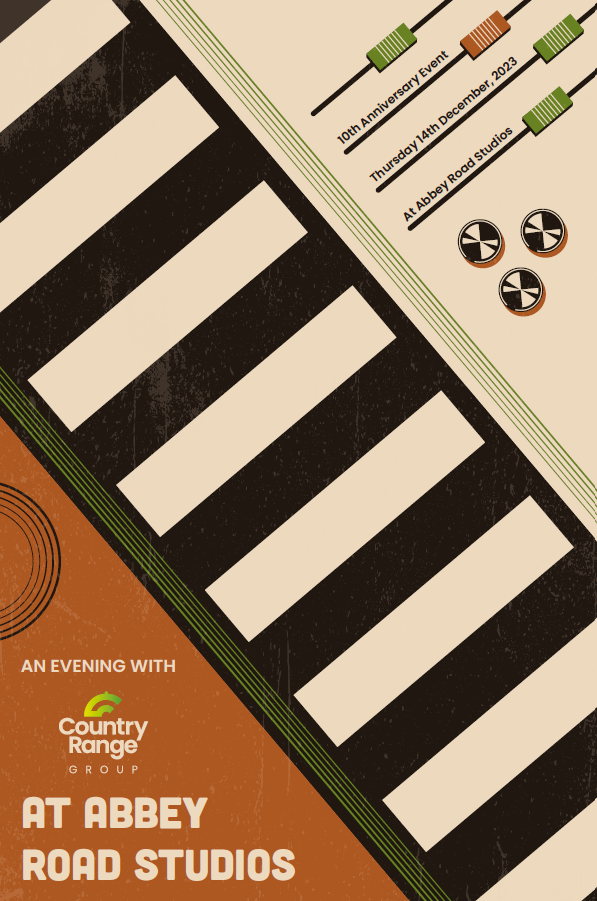 Want To Get Involved In The Next CRG Event?
Suppliers interested in participating in the upcoming Country Range Group Business Development Day, scheduled for the end of September 2023, are invited to email enquiries@countryrange.co.uk or contact their regular Country Range Group trading representative if they are already a current supplier to the Group. Alternatively find out more about The Country Range Groups upcoming events.