The Country Range Group and our members understand that sustainable practices are a necessity for doing business, especially within wholesale foodservice. With the future of the sector being shaped by consumer trends, government legislation and technology focusing on improving efficiencies, it is more important than ever to keep focused on our environmental impact.

This is why, we have chosen to collaborate with ClimatePartner to help us identify targets, initiatives and solutions to help the Group and our members operate in a more environmental and sustainable way.
Who is ClimatePartner
Recognised globally as a leading climate action solutions provider, ClimatePartner currently work with more than 6ooo companies across 60 countries with all efforts geared towards the United Nations 17 Sustainability Development Goals.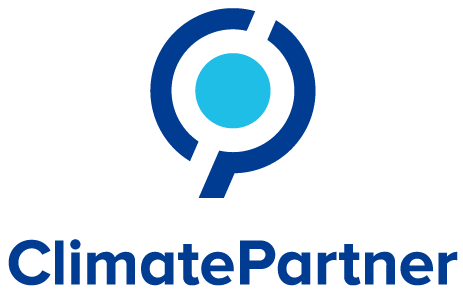 ClimatePartner combines individual consultation with a leading cloud-based software to help our members calculate and reduce their carbon emissions, as well as offset any residual emissions. This unique methodology enables both products and companies to become carbon neutral, and transparently communicate these through the ClimatePartner label.
This, along with the impressive success stories of existing partners including Aldi, Nestle and LEON, all of which operate in the food sector, made us confident that ClimatePartner would understand the impact of both the foodservice buying group and our members' operations.
Our Climate Journey So Far.
The first step on the journey was to measure the operational carbon footprint of our members. Due to the pandemic we have chosen to focus on 2019 to set a baseline of what carbon emissions were like before Covid-19.
Between 2019 and the end of 2022 the Country Range Group members have been implementing reduction measures including:
Installing solar panels to office and distribution facilities.
Investing in and rolling out electric vehicles across delivery fleets.
Reviewing and optimising delivery routes.
Optimising refrigeration for chilled produce.
Improving waste management processes and energy efficiency.
Since the beginning of 2023, ClimatePartner have been working with our members to measure their operational carbon footprint for 2022. This new carbon measurement will enable us to measure the carbon reductions achieved by these measures and help inform our next steps of identifying, setting and implementing initiatives towards achieving our sustainability goals over the coming years.